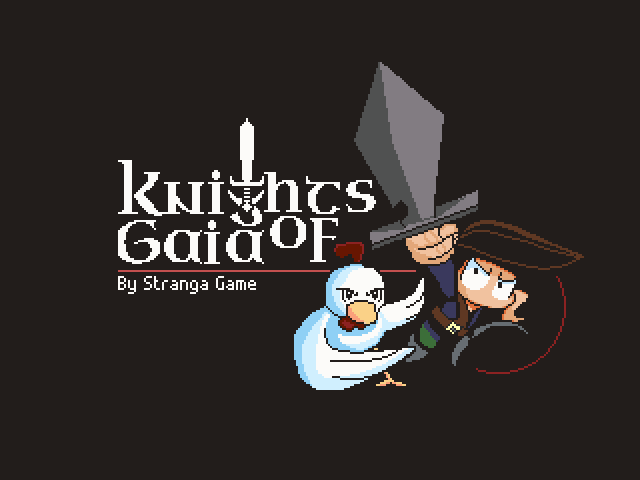 Knights of Gaia
A downloadable game for Windows
Welcome to the world of Gaia!

Play as Jhet, a lonely farmer boy who inherits his passed Father's farm. Along with the farm, Jhet also inherits his Father's prized magical talking chicken Babes.
Come along for the adventure to help save Gaia from the evil Sarlax in this original story RPG! Do you have what it takes to become a Knight of Gaia? ...or, does Jhet?
This game will be available for Early access in steam and here once more development has progressed. In the mean time, please check out the demo, it's FREE! And also check out my Pateron for frequent updates on the game as well as access to other goodies.
https://www.patreon.com/strangagames

Please let me know of any bugs or glitches.
Thanks!
Download
Click download now to get access to the following files:
Comments
Log in with your itch.io account to leave a comment.
When i startup the game it says: RPG maker 2003 RTP is not found.
And then it doesnt work.
That was was my fault. I'm sorry, when I was packing the game into a zip folder the RTP files didn'tcopy over as well. The game is still playable if you download the RPG2003RTP from the website.
Love the black mage, remind me vivi <3

Hey man, really want to try the demo out for this but the text is all messed up for me. Anyway to fix this on my end?
I see the problem! It's not recognizing the font. You could try and download the font and install it to your pc , it's called terminal.
P.S Please let me know if this works for you?
Do you happen to have a download link for this font? Can't seem to be able to find this particular terminal font.
I have uploaded the same font I used in the game here: Terminal Font.
Let me know if this solves your issue.
Hey man I installed the fonts you provided and it hasn't fixed my text issue in your game at all!
Hmm, this may be a long shot, but try renaming the font file to Terminal.fon then install it into windows. I'm just trying to rule out possibilities for your problem. If this theory is correct, you could possibly add any font you like to the game so long as you change the font to Terminal
P.S You could also try Hyper Patcher 2 for RPG2K3 and change the font with that. (That's how I did it.)
If you go the Hyper Patcher route, here is how to change the font. Select the Game folder with Hyper Patcher 2 Then follow the picture below.

(I added the picture because Hyper Patcher is in German not English)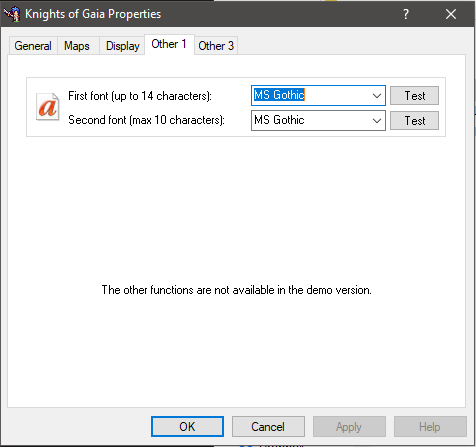 This game looks amazing! Keep up the good work!

That game looks super cute and fun. I like the conversation style.
Hey thanks! You can still try a demo if you're interested? It just won't be a submission for the IGMC though. Have a look in my latest devlog comments for a link.
Hey!
Is there a good way to contact you? I found your twitter but it looks like you're not on that often

Amazing graphics and very professional presentation!
I just want to point out that I saw in the gifs here with the King Snes (love the name btw): The verb is "to kneel". Neil is just a person's name.
Oh! Thank you very much! It's hard to keep track of my spelling and grammar when you do this all on your own haha! And thank you for the kind words, it means a lot to me :) (ONE GIANT FACEPALM!)
Please! I only commented here because I didn't find you on the Discord. The game looks absolutely professional and you shouldn't beat yourself up for small slips. Keep up the awesome work!